Right here, right now
I am right here and right now. So is my music. As an independent artist I´m free to compose and publish my music at my own pace. I´m also free to adopt or form any style of music as I wish. It may look like I don´t have clear goal, but on the contrary my goal is to further explore new styles and continue to develop my own style. I will continue to compose and publish my own music, and it´s not an easy task to guess what style my next album will be. Where others see it difficult to put a label on my music, I only see artistic freedom. It might prevent a more solid music career, but that´s how I want it to be..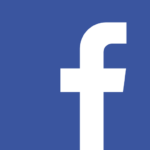 © Ola Löfvén – content on this page may be used for press purposes without explicit permission. Ola Löfvén Biography is published at StoryAmp.